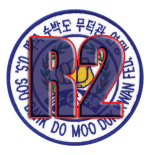 Upcoming R2 Events:          2016 Calendar
Monthly training clinics for all region 2 Dan and Ko Dan Ja members. Scheduled every month starting on Feb 6th through October 15th, on Saturdays, except for Dec 4, which will be a Sunday Session. Opening session will be at Ellenville MDK in Ellenville, NY.
Requesting studio owners to host at various locations. Please contact Stinehour SBN, Regional Examiner, if you are willilng to host a session or multiple sessions.
All clinics will start at 11 a.m. and finish at 1 p.m. Please pass this information on to your students and Ko Dan Ja members.
Saturday, May 14th – Ellenville Moo Duk Kwan Academy – ALL DANS
Sunday, June 5th – Kwon's Wellness Center in Long Island, will be hosting the June 5th Region 2
Sam Dan and KDJ training from 11:00 a.m. to 1:00 p.m.
June 30 to July 3rd, 2016 Annual Moo Duk Kwan National Festival , Anaheim, California
Saturday, July 16th – All Dans @ Dan Shim Sa Retest
Saturday, August 13th – All SAM Dans and KDJ
Saturday, September 10th – ALL DANS
Saturday, October 15th – All SAM Dans and KDJ @ Dan Shim Sa
November – No clinics (USKDJSS)
Sunday, December 4th – ALL DANS
In Moo Do,
Regional Examiners for Region 2